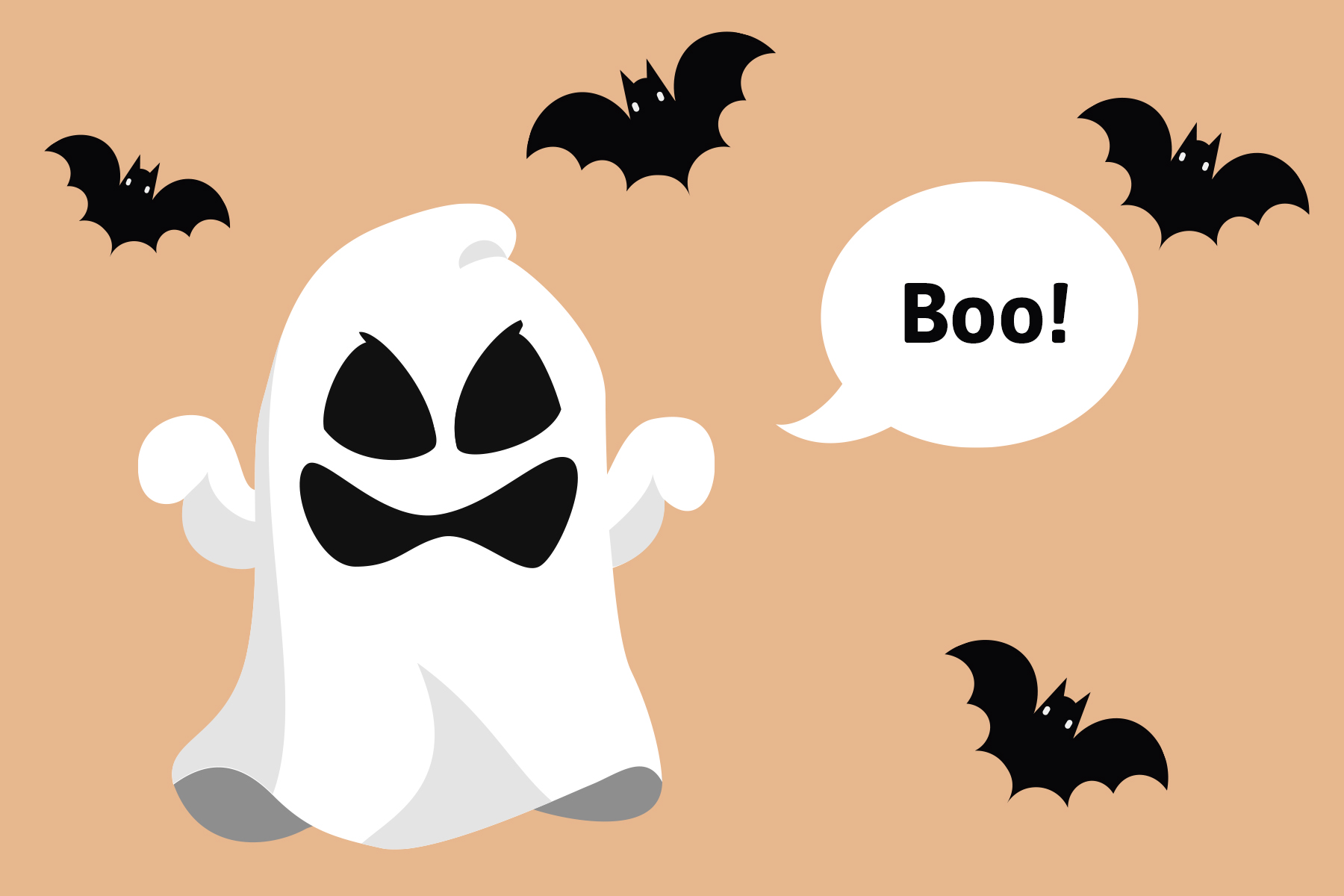 October 31st marks the end of Spooky Month and the celebration of Halloween. Are you throwing a Halloween party or maybe a birthday? Read our tips on how to create a day the children will never forget.
Celebrating Halloween is a tradition that dates back to the 19th century and which arose among British and Irish immigrants in the United States. Since then, the celebration has evolved, and today it is a fun day for children and their parents all around the world.
From the start, it was standard routine to hand out something to munch on, preferably fruit and nuts. At the time, it was a common belief that the dead returned on this day every year, and therefore, people put out food for ghosts haunting their old tracks.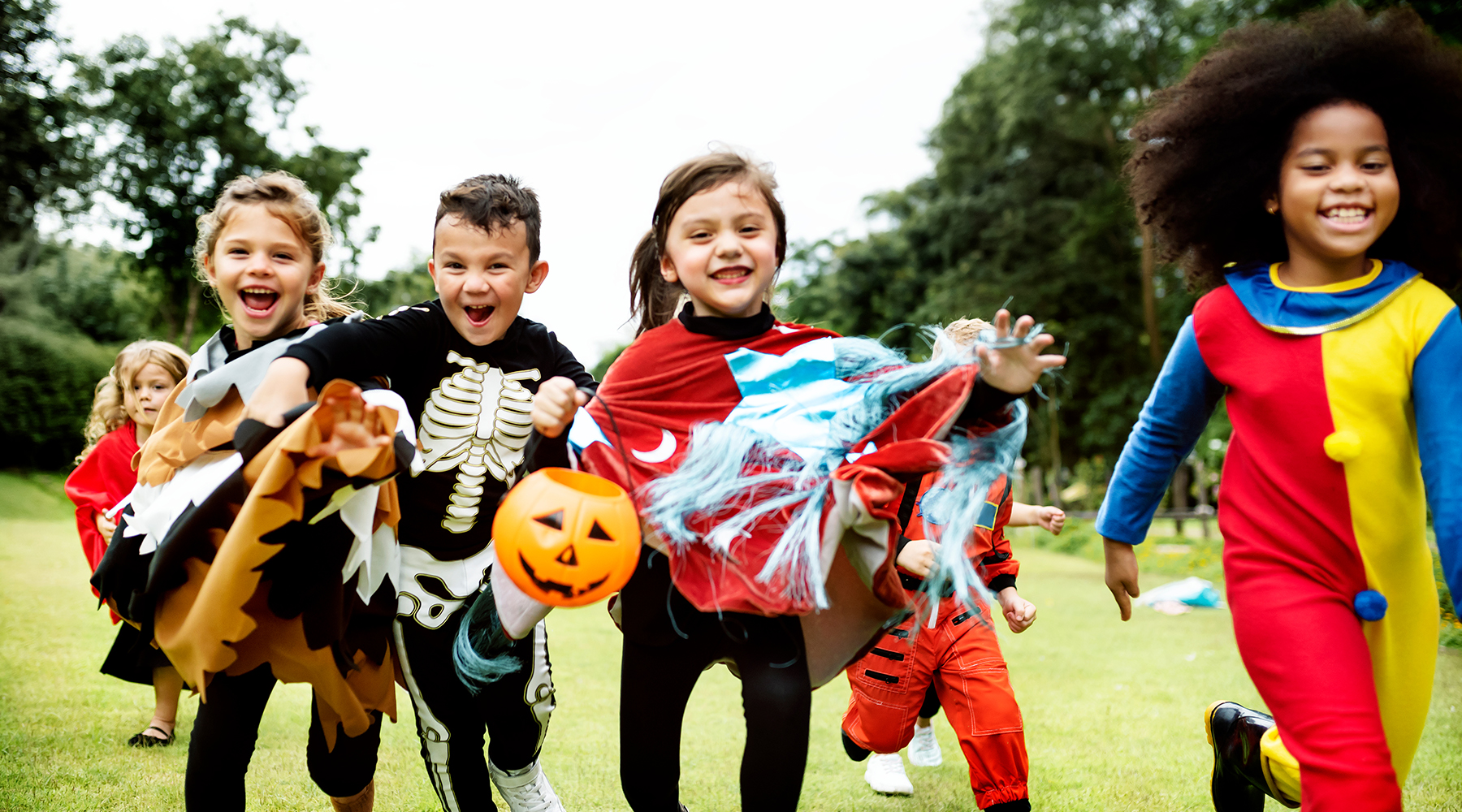 In modern times, people are handing out all types of sweets and candy, making this day a favorite among children. One of the highlights of Halloween is trick or treating in the neighborhood. Most children love to dress up, knock on doors, and collect as much candy as possible.
Over time, creative and decorative dishes, cakes, and sweets have become a natural part of any Halloween celebration. Here are some tips for spooky snacks that will impress your guests:
Hotdog Mummies Dipped in "Blod"
Baked hotdogs are a tasty and easy dish most children love. All you need is hotdogs and ready-made pizza dough or puff pastry. The procedure is simple: cut the dough into thin strips and wrap them around the hotdogs. Bake in the oven until the dough is crispy golden brown.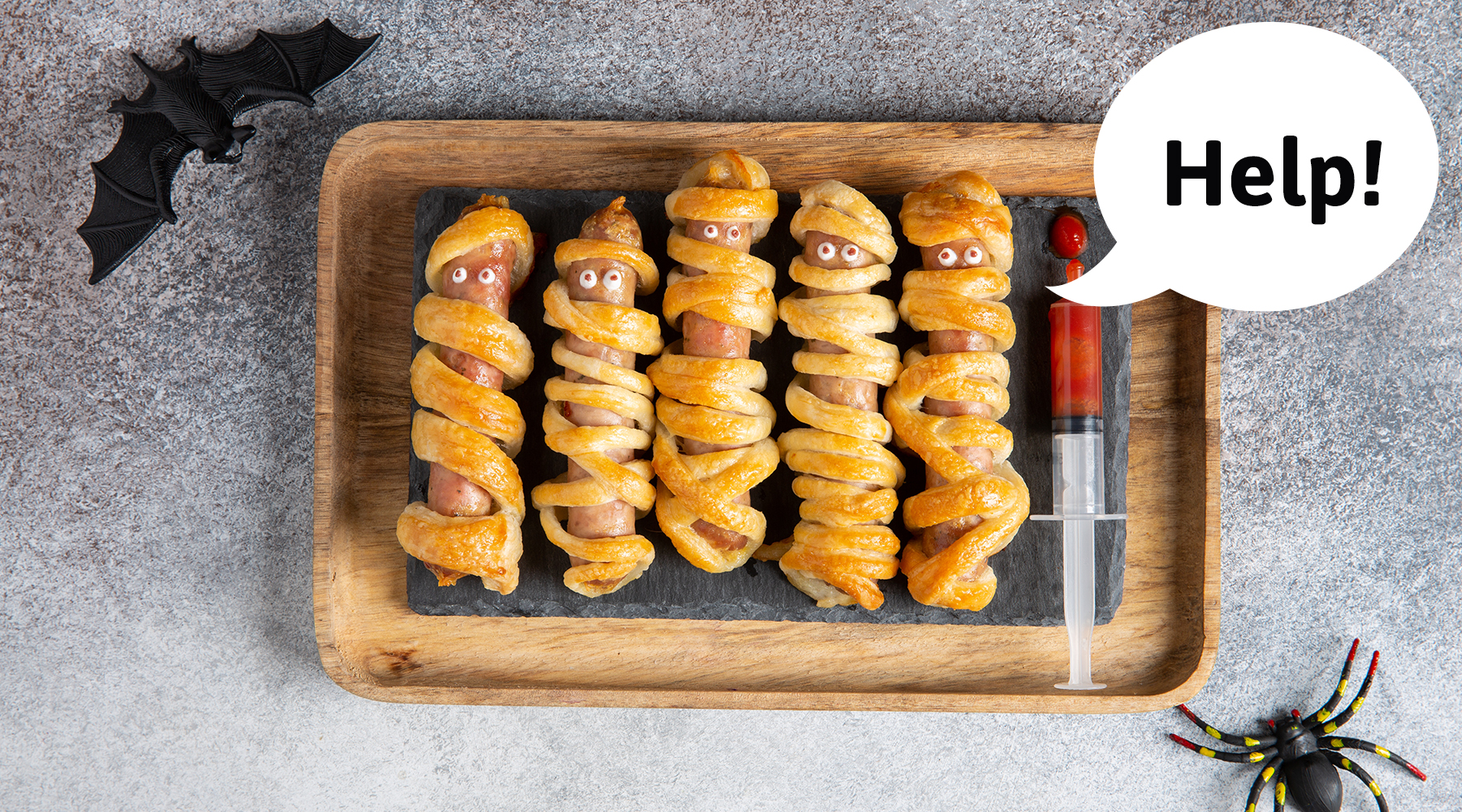 If you like to be a little extra and add some fun details, you can decorate the mummies with edible eyes (found in the baking department with other cake decorations) or make eyes using ketchup and mustard. Serve with a cup of ketchup, or blood as we call it. And how about adding green food coloring to your mashed potatoes.
Apple Monsters – a Healthier Option 
Halloween tends to be a day of sugar overdose and overly energic children. However, it does not have to be like this, and you can serve food that is both spooky and healthy, for instance, these Apple Monsters. They are super easy to prepare and appeal to most children. Here is how to make Apple Monsters:
Split an apple into four pieces so that you get four "apple boats" Then, carve out a small triangle in each piece that will resemble a mouth. You can use thin slices of almonds as teeth and strawberries as the tongue. A fun detail is edible eyes bought at the grocery store or made from icing and black food coloring.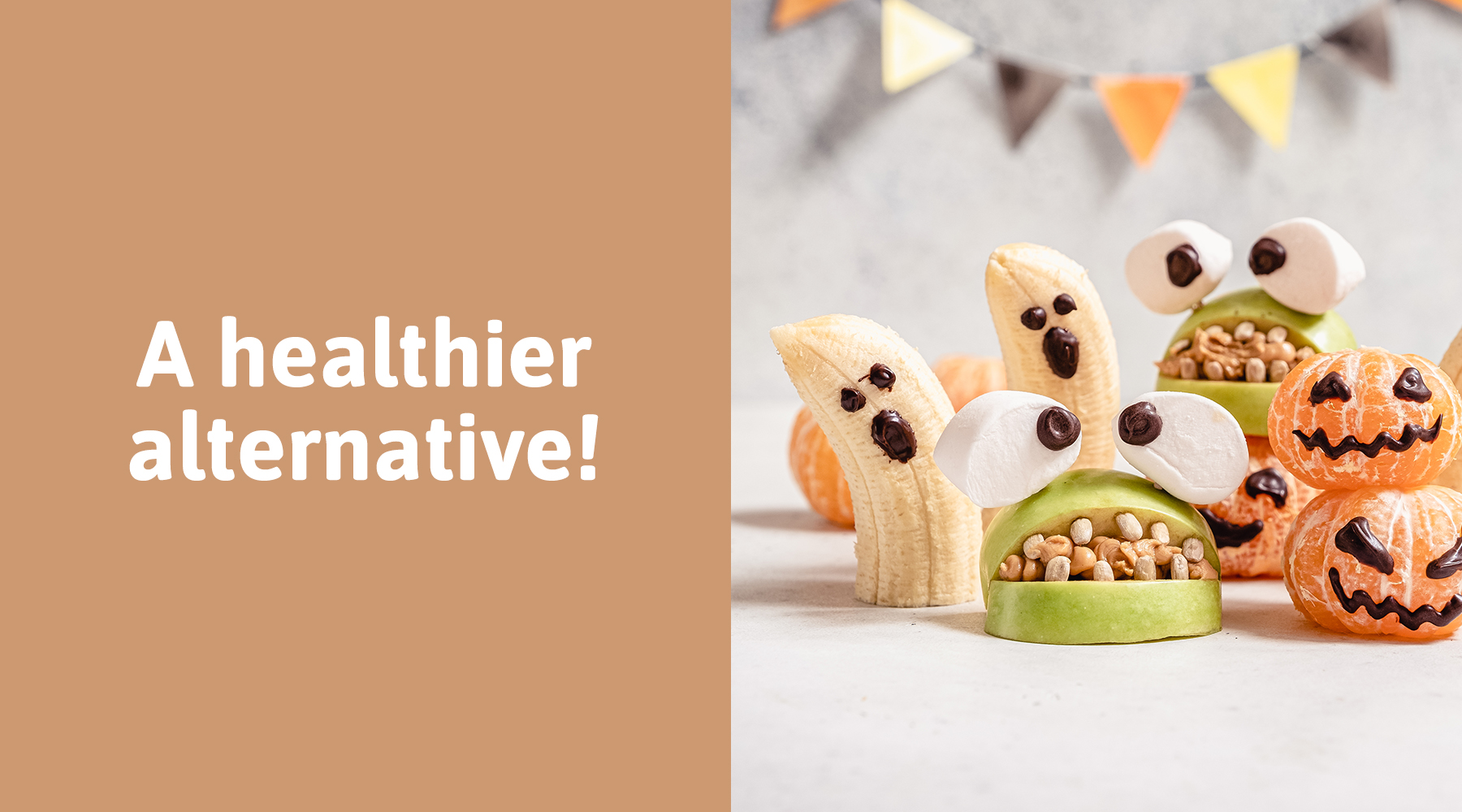 Say Hello to Cute Halloween Cupcakes
Cupcakes are yummy and easy to make for the Halloween party. With enough icing, you can decorate the cupcakes as you want. For instance, add different food coloring to the icing and make pumpkin, mummy, or ghost motifs. Use Oreos, black food coloring, and edible eyes to create crawling spider cupcakes or make pumpkin decorations from marshmallows. Only the imagination can set limits for your cupcakes!
Most candy shops are stocked with scary candy during the whole month of October. If you need an easy solution in a busy everyday life, you can buy cupcake batter or ready-made cupcakes and decorate with different cake decorations from the baking section.
Halloween Cake Pops
Cake pops, or cake on a stick, are popular among the kids. They are easy to serve and not as sticky as other sweets.
Bake your own cake pops with these easy steps: crumble a ready-made cake and mix it with the desired filling, for example, chocolate, vanilla cream, or cream cheese. Roll the mixture into small balls and refrigerate for about an hour before dipping the balls in chocolate or a different glaze. You can also make cake pops using leftover chocolate cake or cupcakes.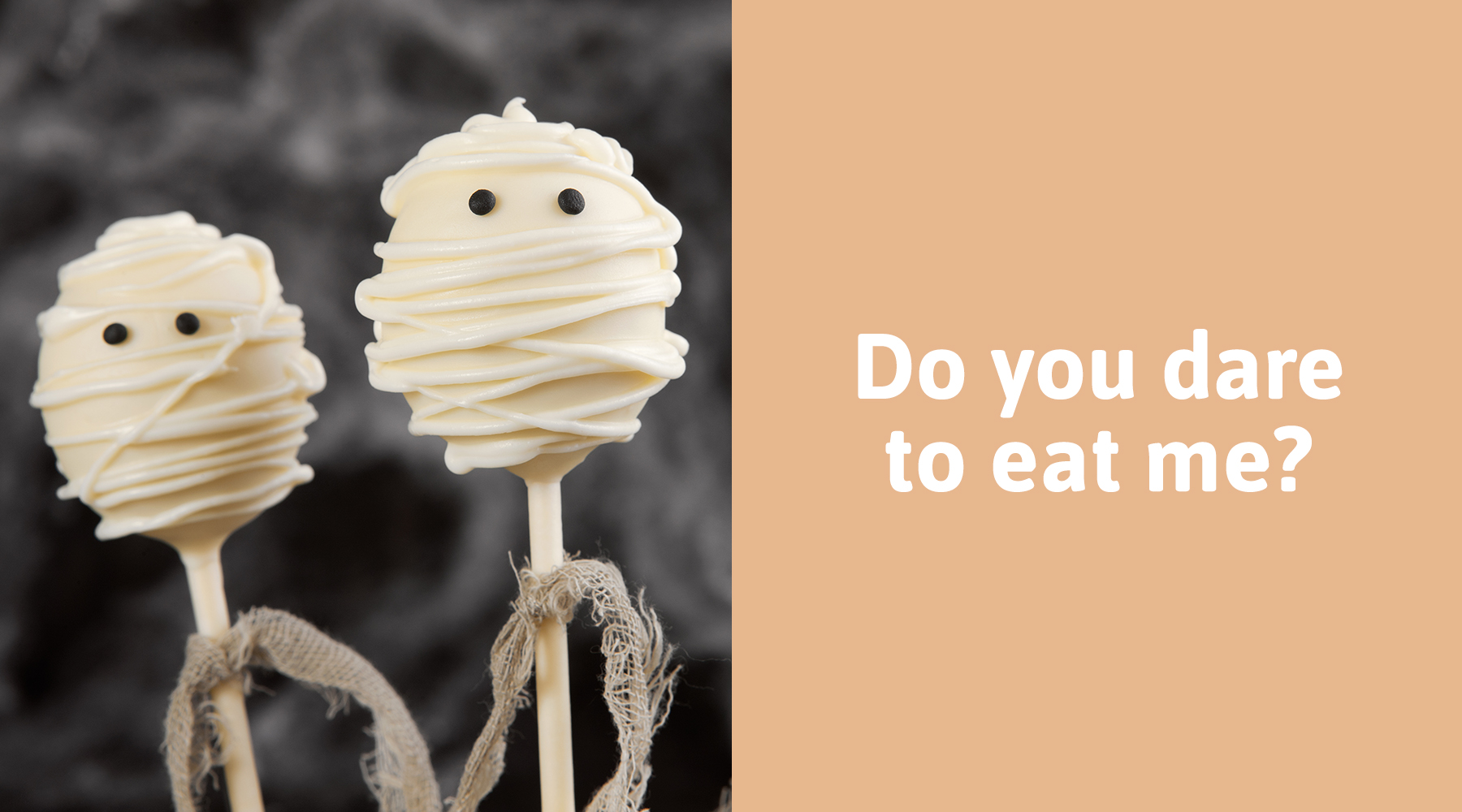 Decorate your cake pops as you prefer. Some examples of decorations are icing, food coloring, edible eyes, and sprinkles. Popular cake pop designs include spider, mummy, pumpkin, zombie, and ghost.
Your local grocery store will sell wooden sticks well suited for cake pops. Just remember that sharp sticks can cause harm, so be sure the children are not running around with a wooden stick in their mouth or hand.
More Spooky Snacks
What is easier to make and more awfully tasty than bloody popcorn? Pop some popcorn in a casserole dish and add red food coloring.
Marshmallow Ghosts are just as easy to make. Thread white marshmallows onto wooden sticks and draw scary faces using melted chocolate, wiring icing, or edible markers.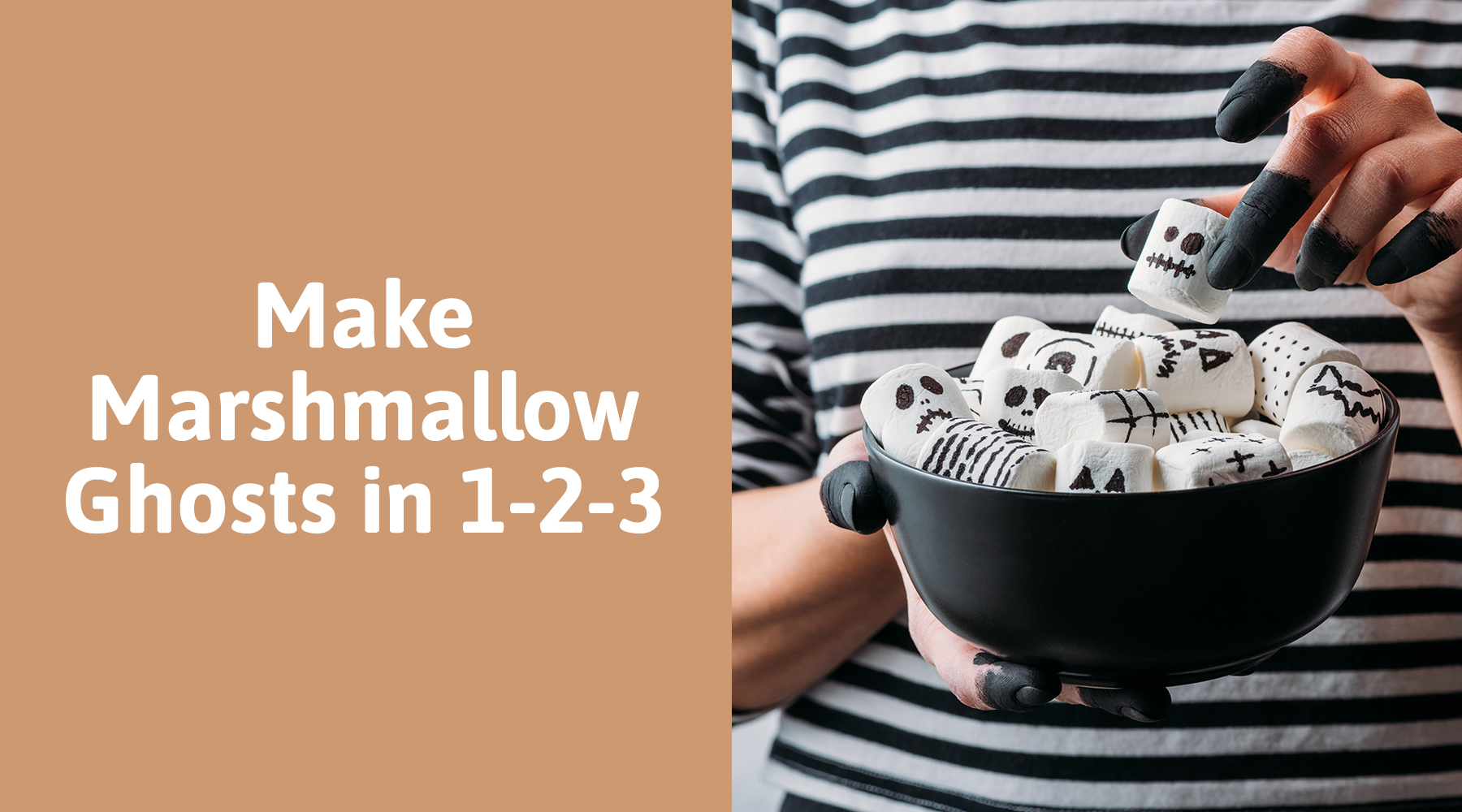 Jello is a necessity for the Halloween celebration. Pour liquid jello into a large jar and add gummies that resemble earthworms. Make sure to let the jello cool down before adding the gummies, or they might melt.
Fun Drinks for the Halloween Party
A Halloween party is not complete without a punch that gives you goosebumps. Pour soda and juice into nice, plain bottles or carafes, and let the children guess what the mysterious drink is.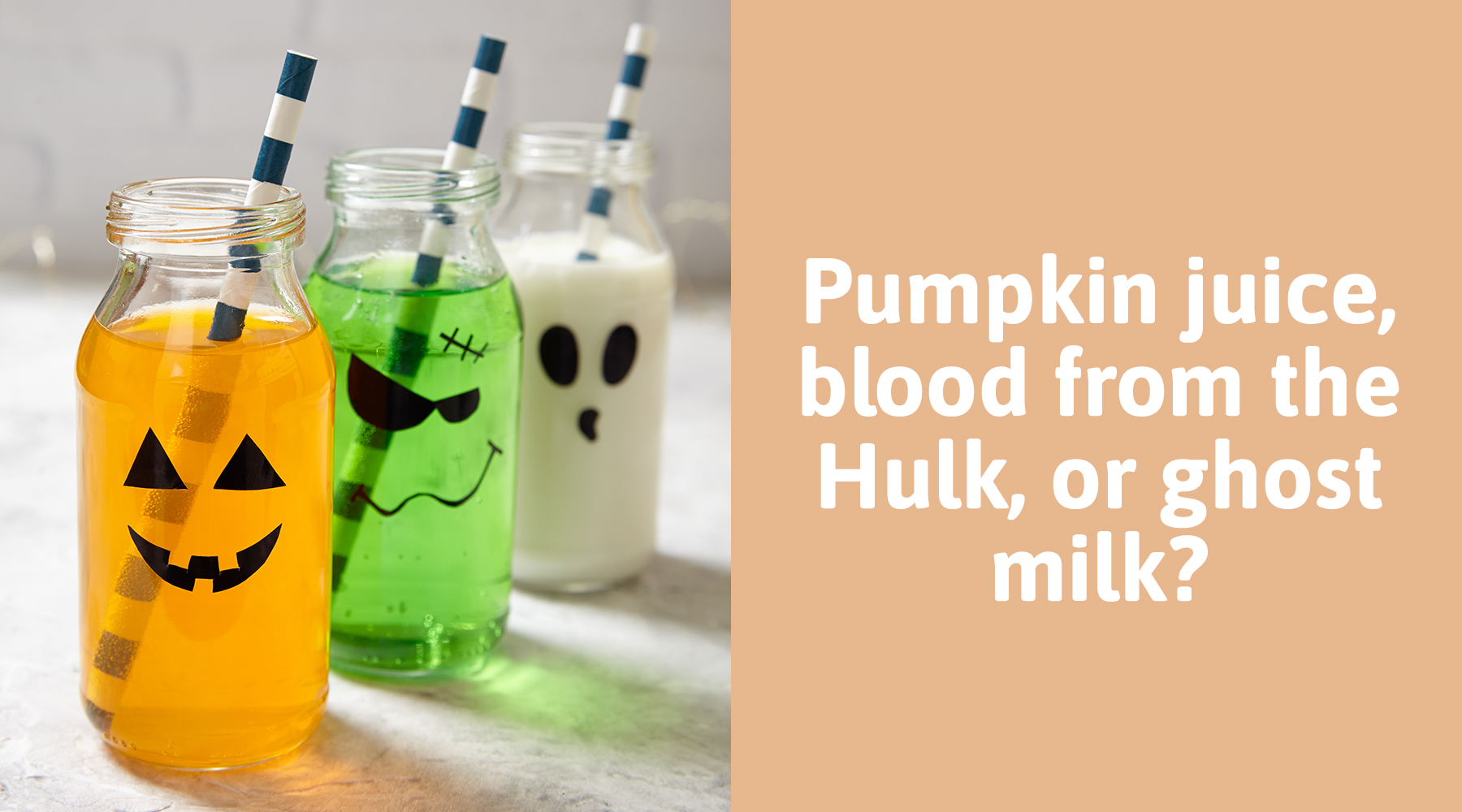 A good idea is to make decorative labels to stick on the bottles with imaginative names for the drinks. There are several scary fonts to choose between to create the right expression. A green drink can for example be named "Slimy Frog", whilst Coca-Cola looks like "A Witch's Brew".
Decorate for Halloween
Most stores are stocked with spooktacular decorations, however, you can also make decorations yourself and save money.
You can easily make a creative ghost by placing an old white sheet over a balloon and hanging it inside the house or outside by the entrance. The slightest little breeze will make the balloon float and add a spooky effect.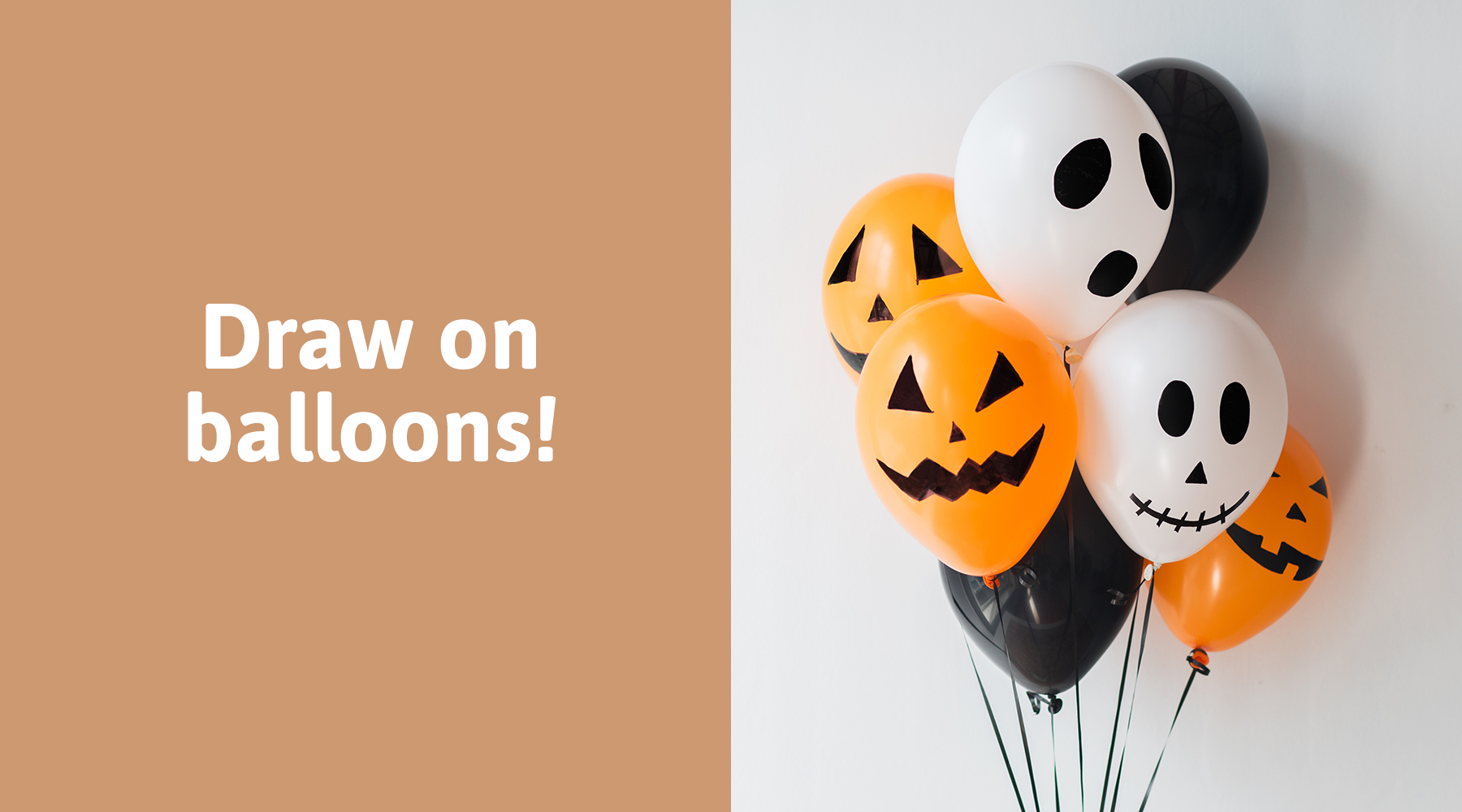 Turn old jars into decorative lanterns. If you have any bandages laying around, you can wrap them around the jars so they look like mummies. The last step is to draw eyes on a piece of paper and glue them onto the jar.
Blood dripping candles are also easy to make yourself. All you need are some white candles and one red. Light the red candle and let it drip down over the white candles. The red candle wax will look like dripping blood.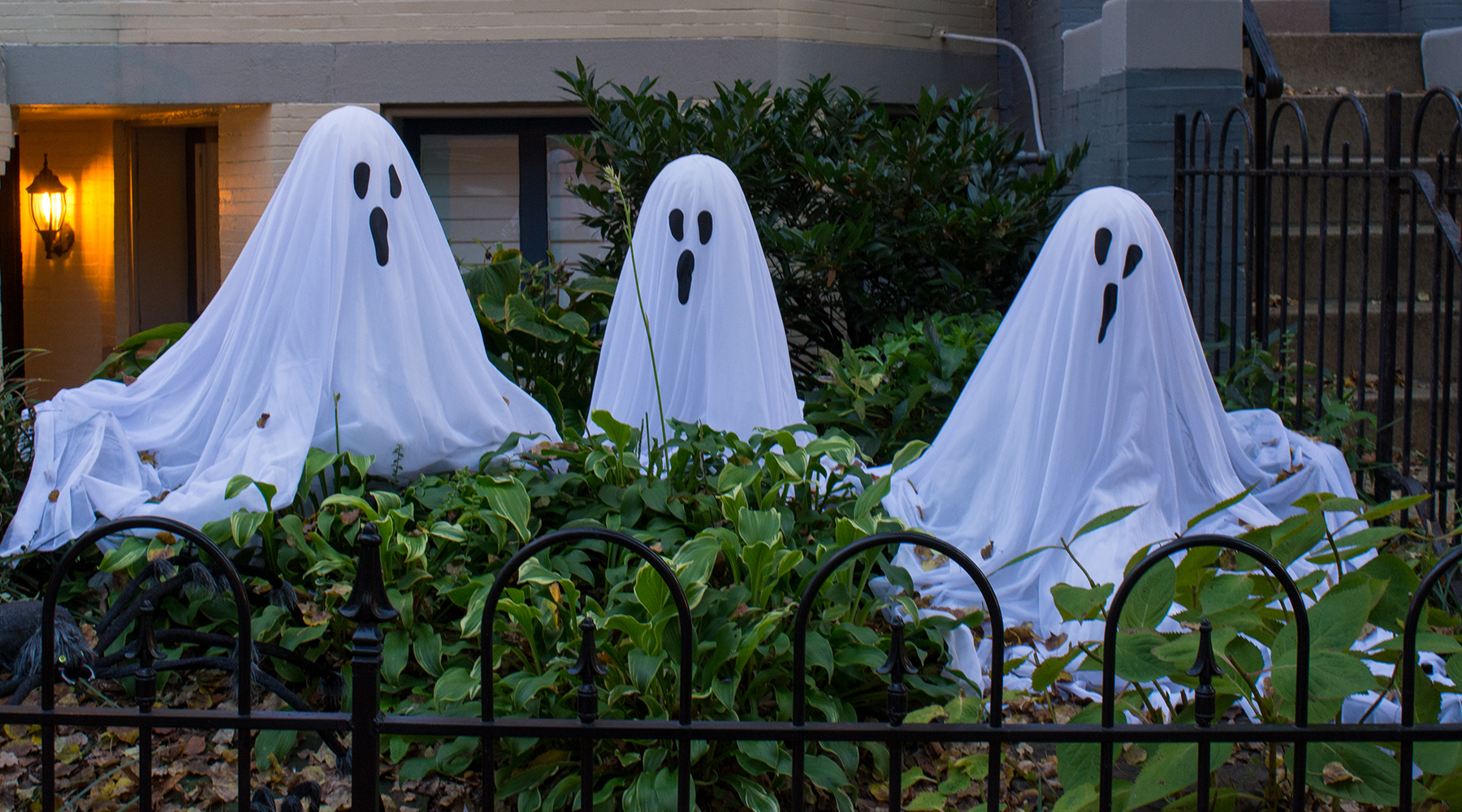 Is October your child's birthday month? How about throwing a Halloween party? Hand out a small bag of candy to every child at the party, and decorate with name labels from Teddylabels. We have several designs that suit Halloween-themed parties, such as spiders, bats, and skulls. Name labels work like stickers and can easily be attached to goodie bags, birthday invitations, and place cards.
Design your own unique name labels for the Halloween celebration here.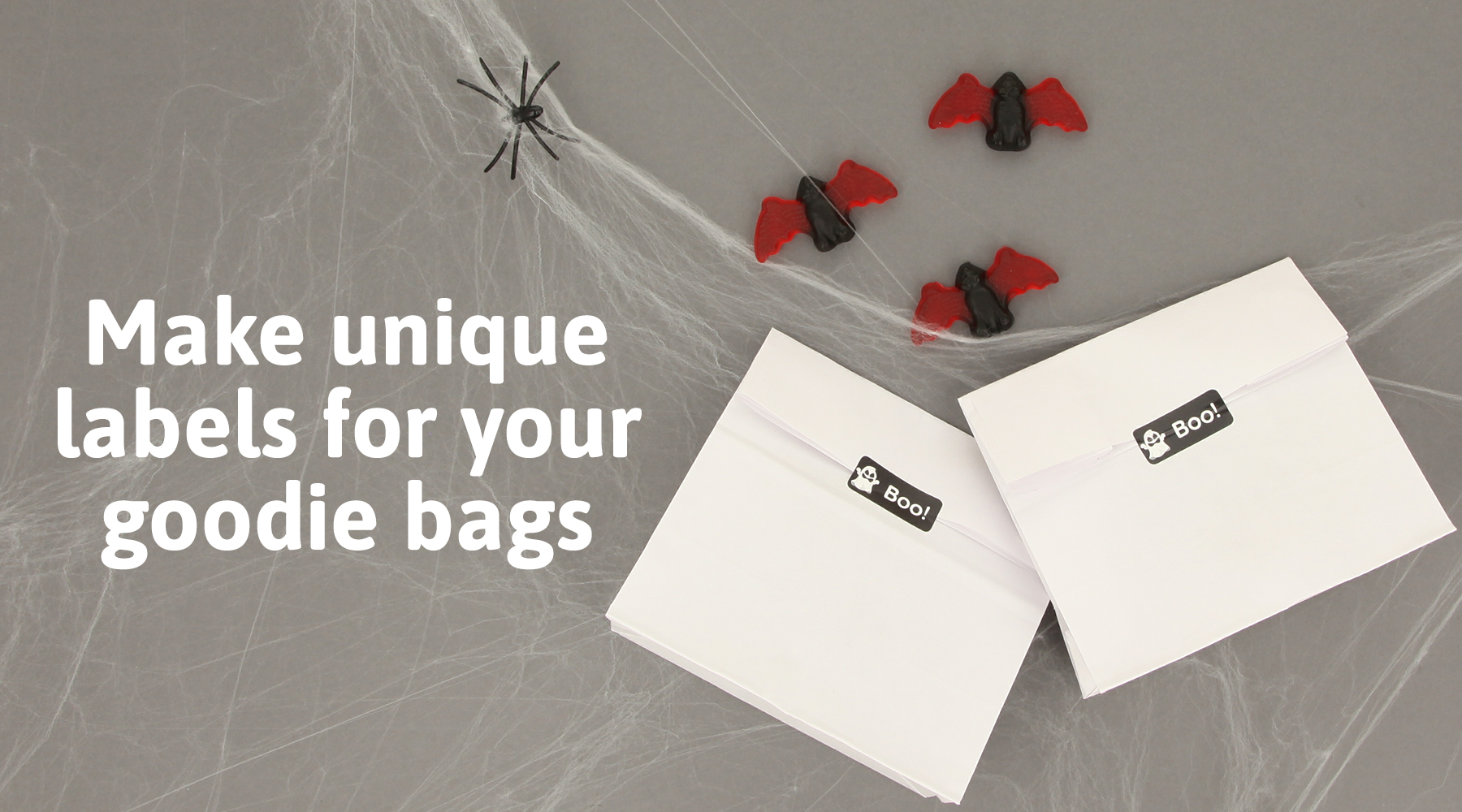 Fun Halloween Activities for Children
A successful Halloween must offer some fun activities. Most traditional birthday games can be adapted for Halloween by adding a spooky touch.
A scavenger hunt, for example, is always a fun feature, especially among the youngest children. Buy candy with scary wrapping, suck as chocolate spiders or bloodshot eyes, and hide them around the house and outside. Let the children look for the treasures or create a treasure map with different clues.
Another fun game is "Toilet Paper Mummy". Divide the children into two teams and let them choose one person from each team to be the mummy. Each team will get several rolls of toilet paper, preferably one for each participant. The game involves the children wrapping toilet paper around the mummy s quickly as possible. The first team to wrap all the rolls around their mummy wins!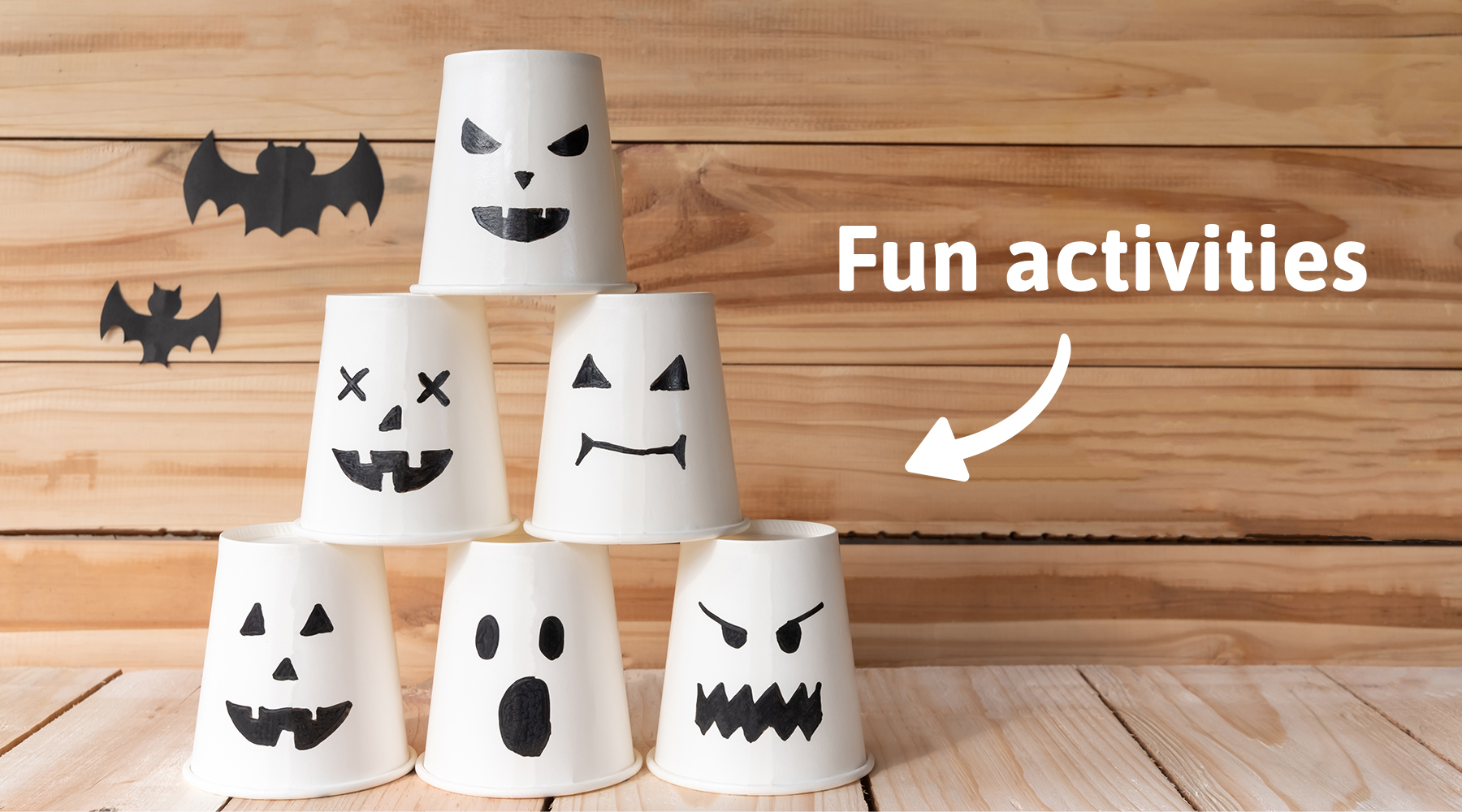 Sometimes it happens that witches and sorcerers mess us the ingredients of their magic brew and need help identifying the different flavors in the lab. For this game, you fill several cups with various drinks such as soda, milk, juice, and root beer. Then, divide the children into two groups and ask each child to pick two cups. The content of these cups is mixed together, and the child must taste the drink and guess the flavor. In the end, the groups find out who guessed correctly and what they drank. This game is perhaps best suited for older children, and it is important to ensure that everyone drinks out of their own cups.
Get in Spooky Mood with a Scary Movie
Many children love scary movies, and what is better than inviting friends over for a movie night on Halloween? In recent years, movie theaters have shown several good scary movies for children. These movies are often animated and well suited for the youngest members of the family. After all, you do not want to scare the wits out of the kids.
Here is a list of movies for the Halloween celebration with PG-rating:
The Addams Family 2
ParaNorman
Hotel Transylvania
Coraline and the Secret Door
Frankenweenie A Nightmare before Christmas