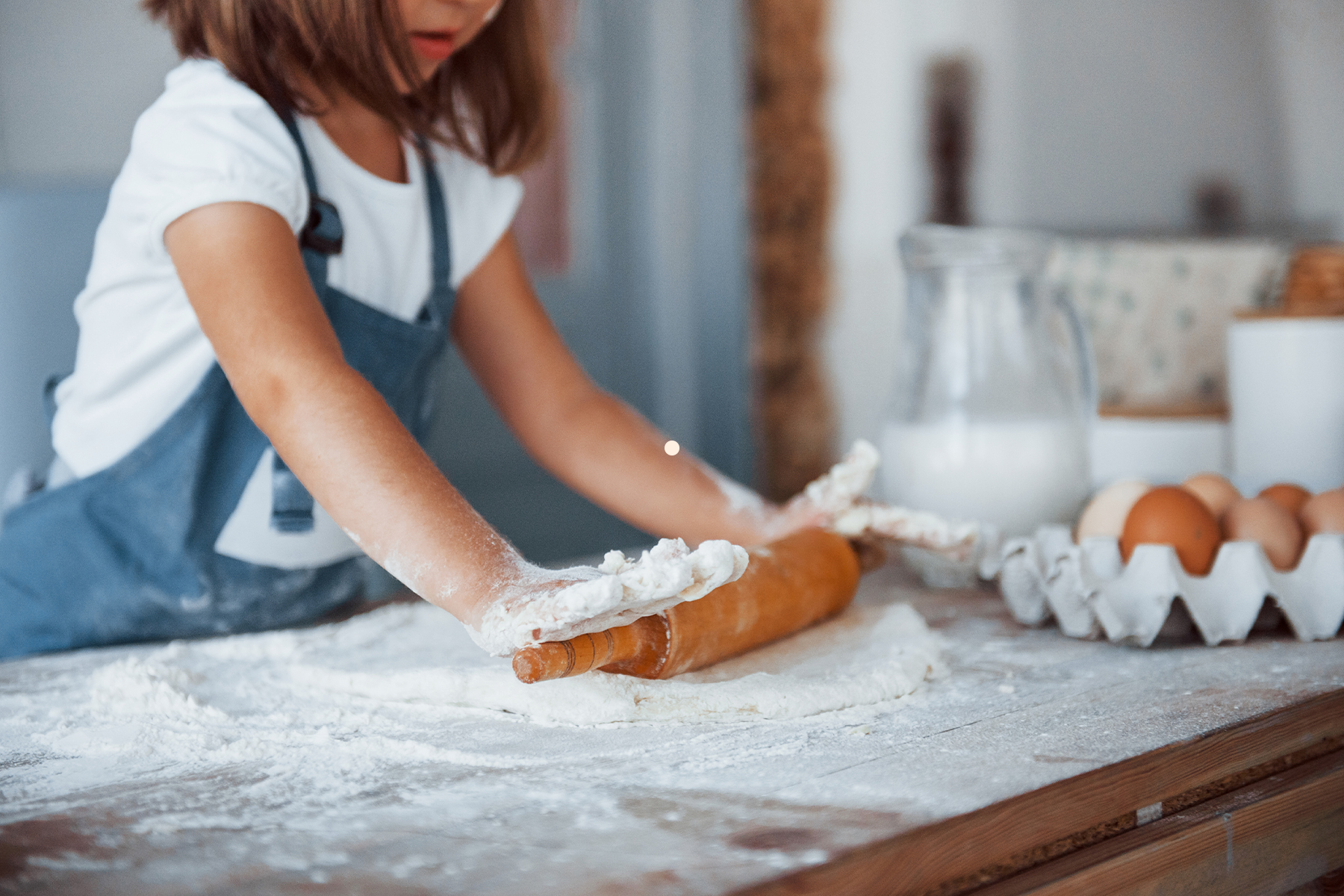 'Tis the season to be jolly, and what better way to spread Christmas cheer than by baking delicious Christmas cookies? While Scandinavian winters are known for their snowy landscapes and cozy traditions, you don't need to be in Sweden, Norway, or Denmark to enjoy the magic of Scandinavian flavors. These delightful cookies are not only scrumptious but easy for children to learn and make on their own. Let's dive into the enchanting world of Scandi cookies and make your Christmas cookie swaps extra special this year!

Pepparkakor – Spiced Ginger Christmas Cookies
Pepparkakor are delightful spiced ginger cookies from Scandinavia. They're not only delicious but a perfect way to introduce Scandi Christmas traditions to your family! The dough can be rolled and cut into all sorts of festive shapes, from stars to gingerbread people. Kids can let their imaginations run wild and create a cookie menagerie! Once the cookies are baked and cooled, it's time for the real fun. Children can unleash their artistic talents by decorating the cookies with icing, colorful sugar, and sprinkles, turning them into edible works of art. Mixing spices like ginger, cinnamon, and cloves not only adds incredible flavor but fills the kitchen with a warm, comforting aroma that's sure to put everyone in a festive mood.
Ingredients:
• 1 cup unsalted butter, softened
• 1 cup granulated sugar
• 1/2 cup molasses
• 2 teaspoons ground ginger
• 2 teaspoons ground cinnamon
• 1/2 teaspoon ground cloves
• 1 teaspoon baking soda
• 2 1/2 cups all-purpose flour
Instructions:
1. In a mixing bowl, cream together the softened butter and sugar until fluffy.
2. Add molasses and mix until well combined.
3. Stir in the ground ginger, cinnamon, cloves, and baking soda.
4. Gradually add flour until a soft dough forms.
5. Chill the dough for 1-2 hours.
6. Preheat the oven to 350°F (175°C).
7. Roll out the dough on a lightly floured surface and cut out fun shapes with cookie cutters.
8. Place the cookies on a baking sheet and bake for 8-10 minutes.
9. Cool on a wire rack before decorating with icing or colored sugar.
Pro tip: Let your kids get creative with their cookie decorations. The more colorful, the better!
Pepparkakor baking is a beloved holiday tradition in Scandinavia. It's an opportunity for kids to connect with cultural practices from around the world and learn about the rich customs of others.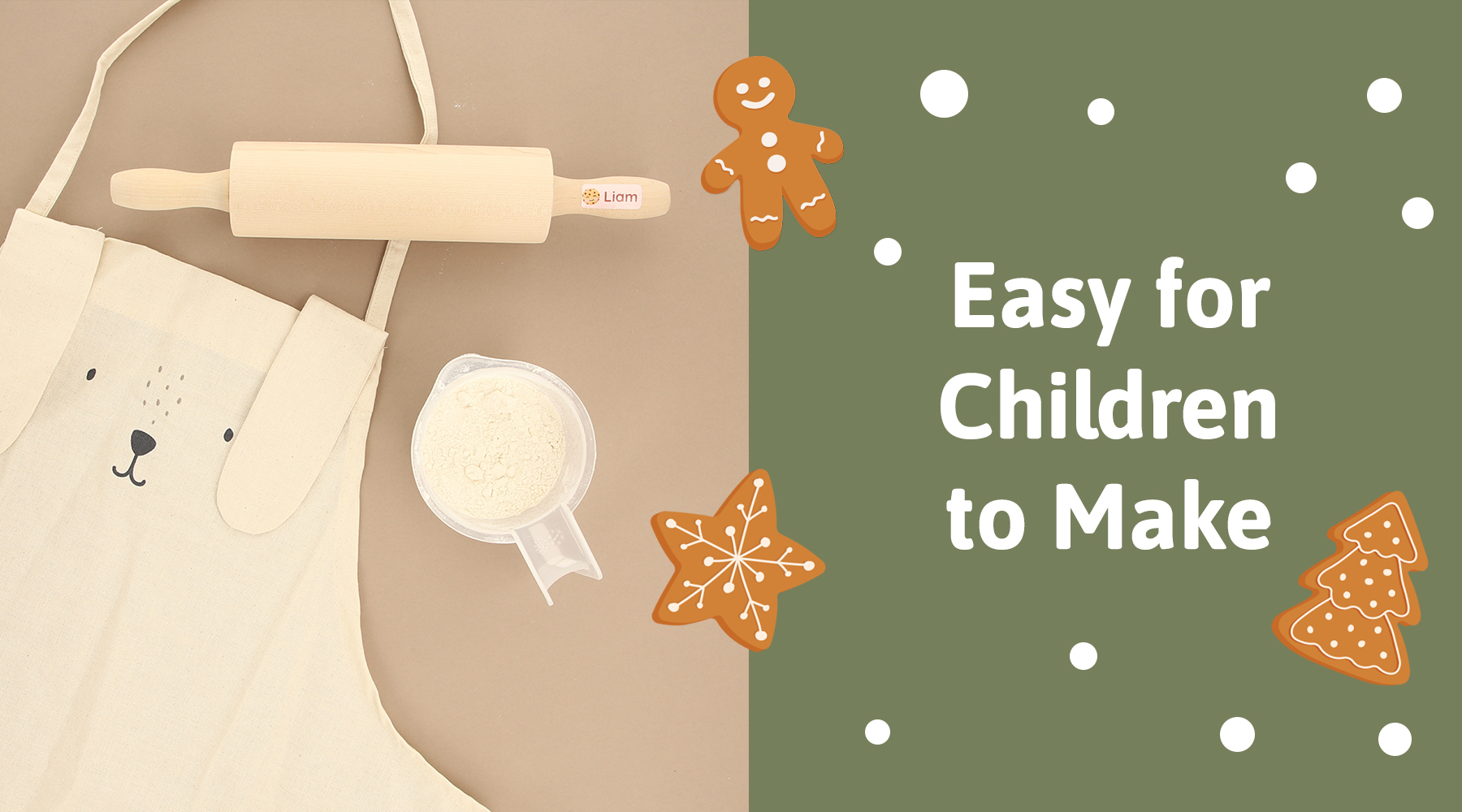 Vaniljekranse – Danish Vanilla Butter Cookies
These Danish vanilla butter cookies are small and charming, making them perfect for tiny hands to shape into intricate wreaths or S-shaped delights. With just a handful of common ingredients, this recipe is easy for kids to follow, and the rich, buttery flavor is simply irresistible. Plus, these cookies can be customized with colorful sprinkles, edible glitter, or even a drizzle of chocolate. It's a wonderful opportunity for kids to express their creativity and make each cookie uniquely their own. Kids will love the taste, and adults won't be able to resist either! It's a win-win for the whole family.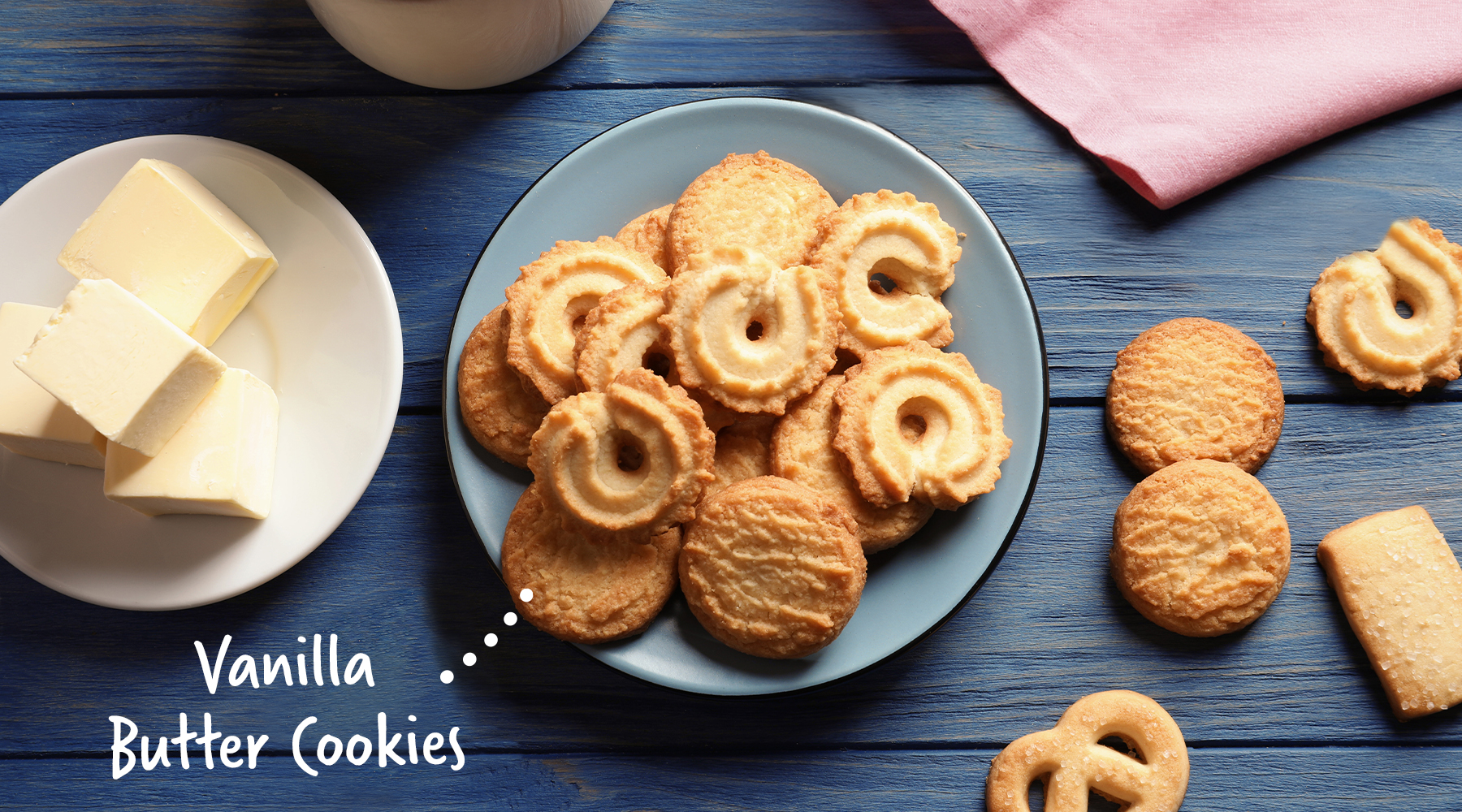 Ingredients:
• 2 cups all-purpose flour
• 1 cup unsalted butter, softened
• 1/2 cup granulated sugar
• 1 egg yolk
• 1 teaspoon pure vanilla extract
Instructions:
1. Preheat your oven to 375°F (190°C).
2. In a mixing bowl, cream together the softened butter and sugar.
3. Add the egg yolk and vanilla extract, mixing until well incorporated.
4. Gradually add the flour and knead the dough until it's smooth.
5. Load the dough into a cookie press with a star-shaped attachment.
6. Press out wreath or S-shaped cookies onto a baking sheet.
7. Bake for 8-10 minutes until the edges turn golden.
8. Allow the cookies to cool before enjoying.
Pro tip: These cookies are perfect for making edible wreaths or garlands to decorate your home.
In Denmark, making Vaniljekranse is a cherished holiday tradition. Sharing this recipe with kids allows them to connect with Danish culture and create their own family traditions around these delicious cookies.
Krumkake – Norwegian Waffle Christmas Cookies
Krumkake, the Norwegian waffle cookies, offer a unique baking experience for kids. The recipe is straightforward, with simple ingredients, so kids can easily master the steps, gaining confidence in their culinary skills. The process of making Krumkake involves rolling warm, thin waffle-like cookies into delicate cones which can be filled with whipped cream, chocolate, or even fresh fruit. Kids can personalize their treats with their favorite fillings, making each bite uniquely delicious.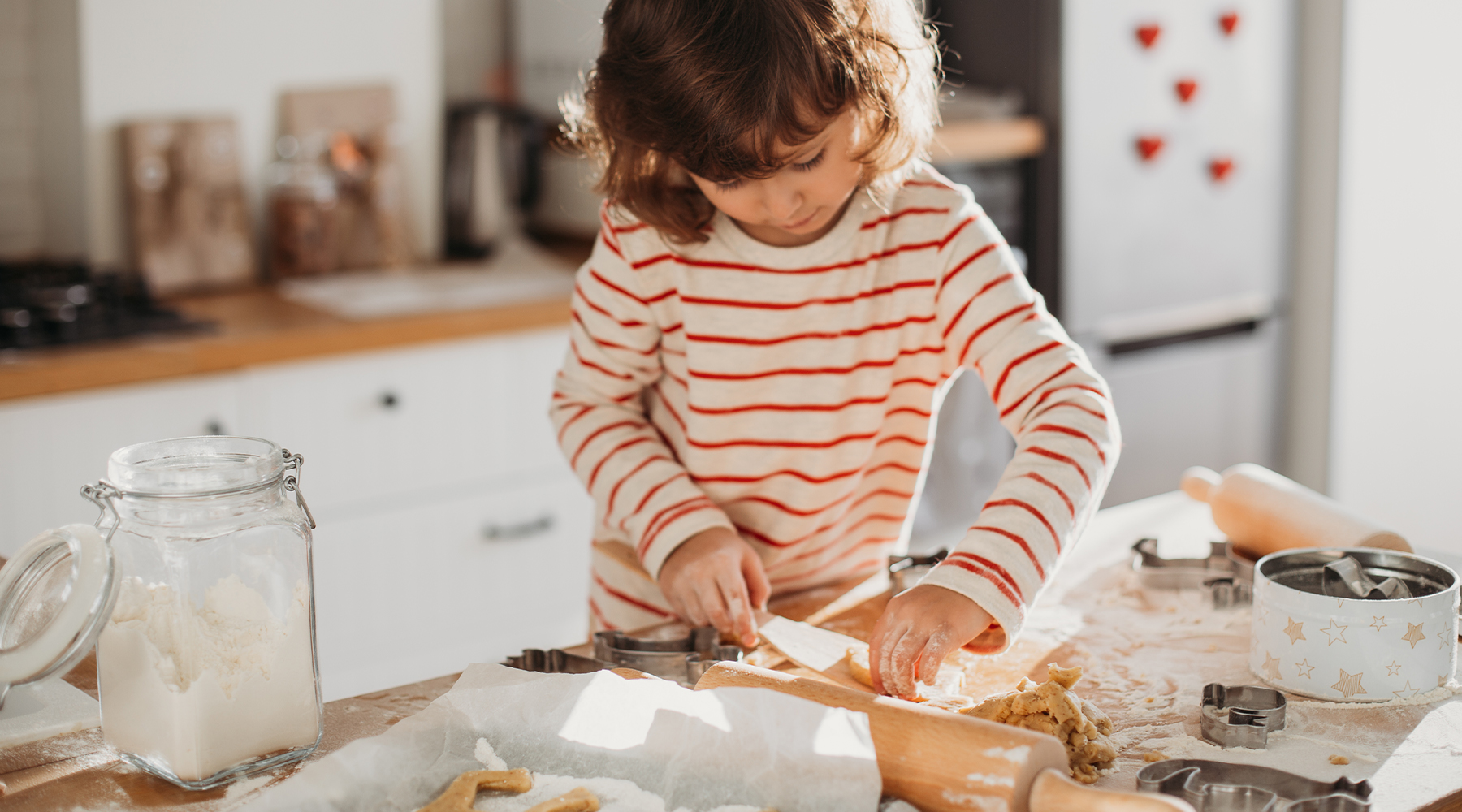 Ingredients:
• 1 cup all-purpose flour
• 1/2 cup granulated sugar
• 1/2 cup unsalted butter, melted
• 2/3 cup whole milk
• 1 teaspoon pure vanilla extract
Instructions:
1. Preheat your krumkake iron or waffle cone maker.
2. In a bowl, combine the flour and sugar.
3. Gradually whisk in the melted butter, milk, and vanilla extract until you have a smooth batter.
4. Lightly grease the krumkake iron.
5. Pour a spoonful of batter onto the iron, close it, and cook until golden brown (usually about 30 seconds).
6. Carefully remove the krumkake and roll it into a cone shape while it's still warm.
7. Allow them to cool, then fill with whipped cream or your favorite filling.
Pro tip: Let your kids fill their krumkake with their favorite treats, like chocolate chips, fruit, or even ice cream.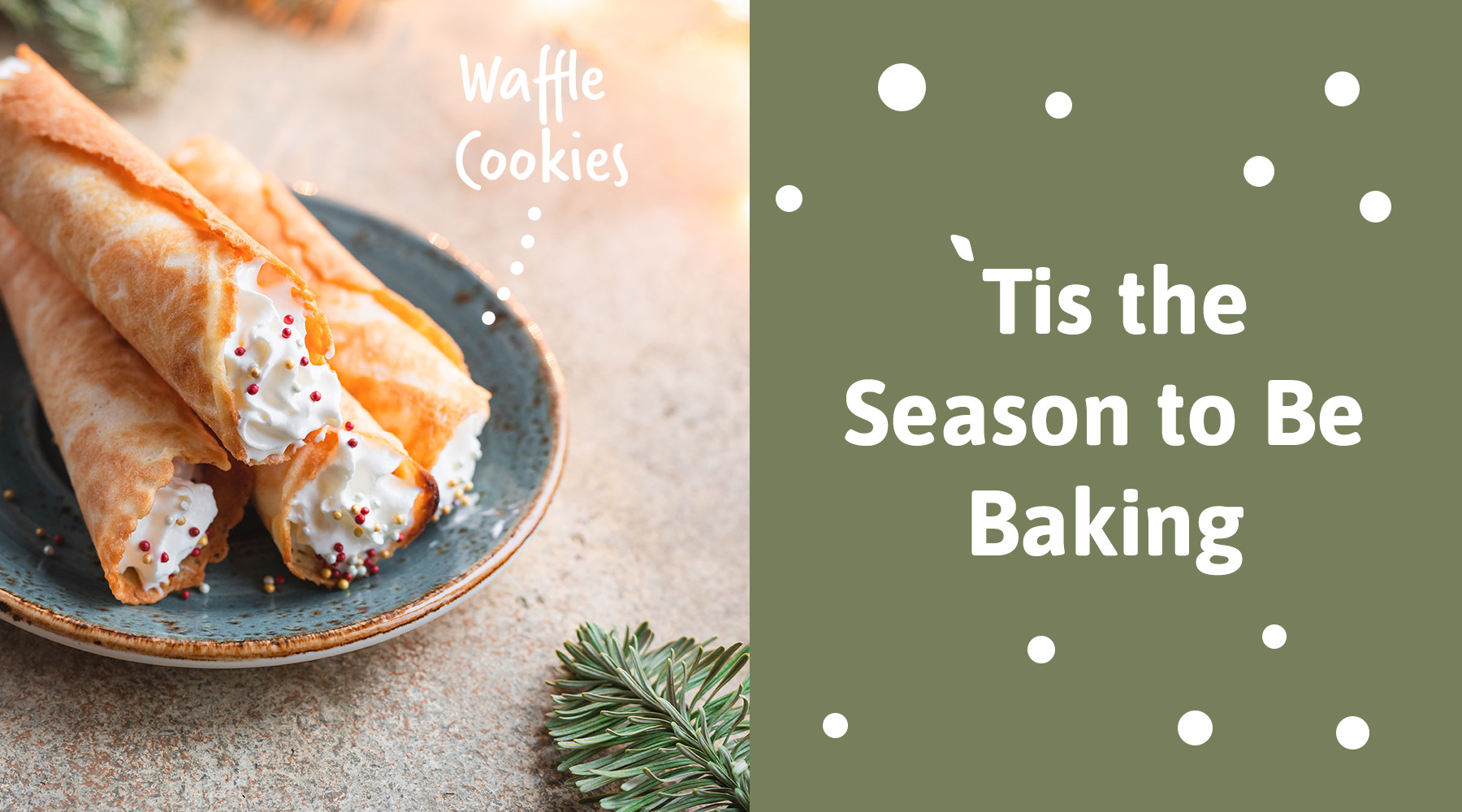 Baking Krumkake will allow children to explore the rich culinary traditions of Norway as the scent of freshly baked waffles fills the kitchen, creating an inviting atmosphere that's perfect for family bonding and creating lasting memories.
Scandi Christmas cookies aren't just delicious; they're a delightful way to bond with family and celebrate the magic of the holiday season. Encourage your kids to explore their creativity by decorating these treats in their own unique way. With the sweet aroma of baked goods filling your home, you'll create cherished memories that will last a lifetime. Enjoy your Scandi cookie adventure and have a joyous and tasty Christmas!
And hey, if you adore Christmas decorations as much as we do you have to check out our holly jolly wall decals! Check out or Christmas trees, cozy Christmas-vibes or cute candy canes and gingerbread cookies.
From all of us to all of you, we wish you a merry Christmas!