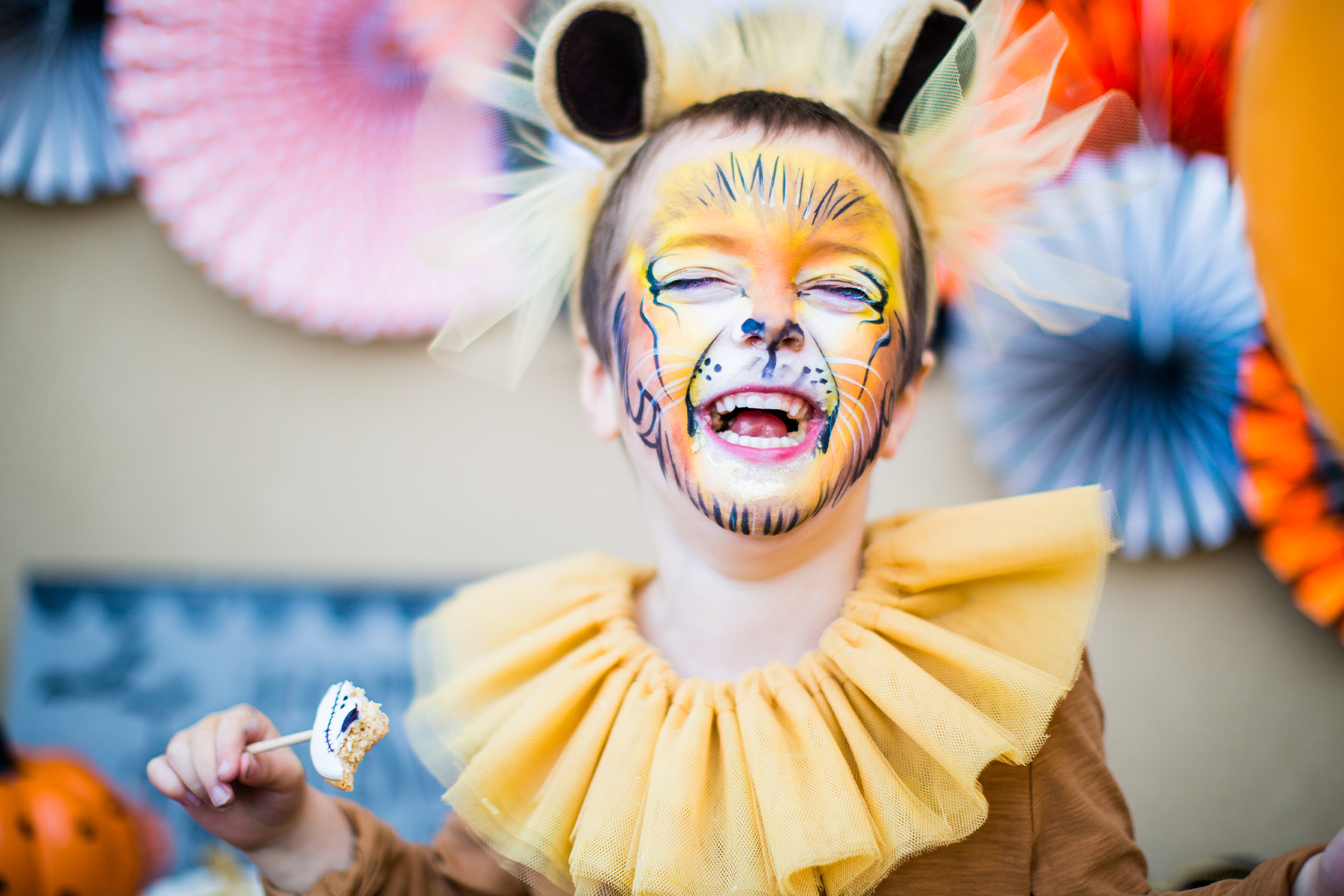 Most children love dressing up, because what is better than entering into the role of someone else, whether it is a fantasy character, movie star, or superhero? However, children's costumes can be very expensive, so we have gathered some tips on more affordable options.  
Occasions like a carnival, Halloween, and theme parties are exciting for children who love to dress up! However, if you purchase a new costume for every occasion and preferably shop at specialty stores, unnecessarily high costs might occur. Children grow like weeds, so the costume you bought for Halloween in October might already be too small for a theme party in May.
Luckily, there are several costumes you can make yourself that we guarantee your child will love. All you need is a notch of fantasy and some materials. Here are some tips on how you can avoid emptying your bank account when your child wants to dress up:
Simple Costumes in Many Varieties
A classic when it comes to dressing up for a carnival is adorable animals like a dog or a cat. Not only are these animals cute, but children love crawling on the floor making bark and meow sounds!
All you need to make these costumes are one-colored garments in, for instance, black, white, pink, or brown. The garments should be a long sleeve shirt and leggings. You can also add shorts or a tulle skirt to the outfit if you have one in your closet.
All dogs and cats need ears and a tail. You can easily make ears by cutting them off a piece of cardboard and gluing them to an old hair clip. You can also use craft pipe cleaners, felt, or another type of fabric, as long as it is stiff enough.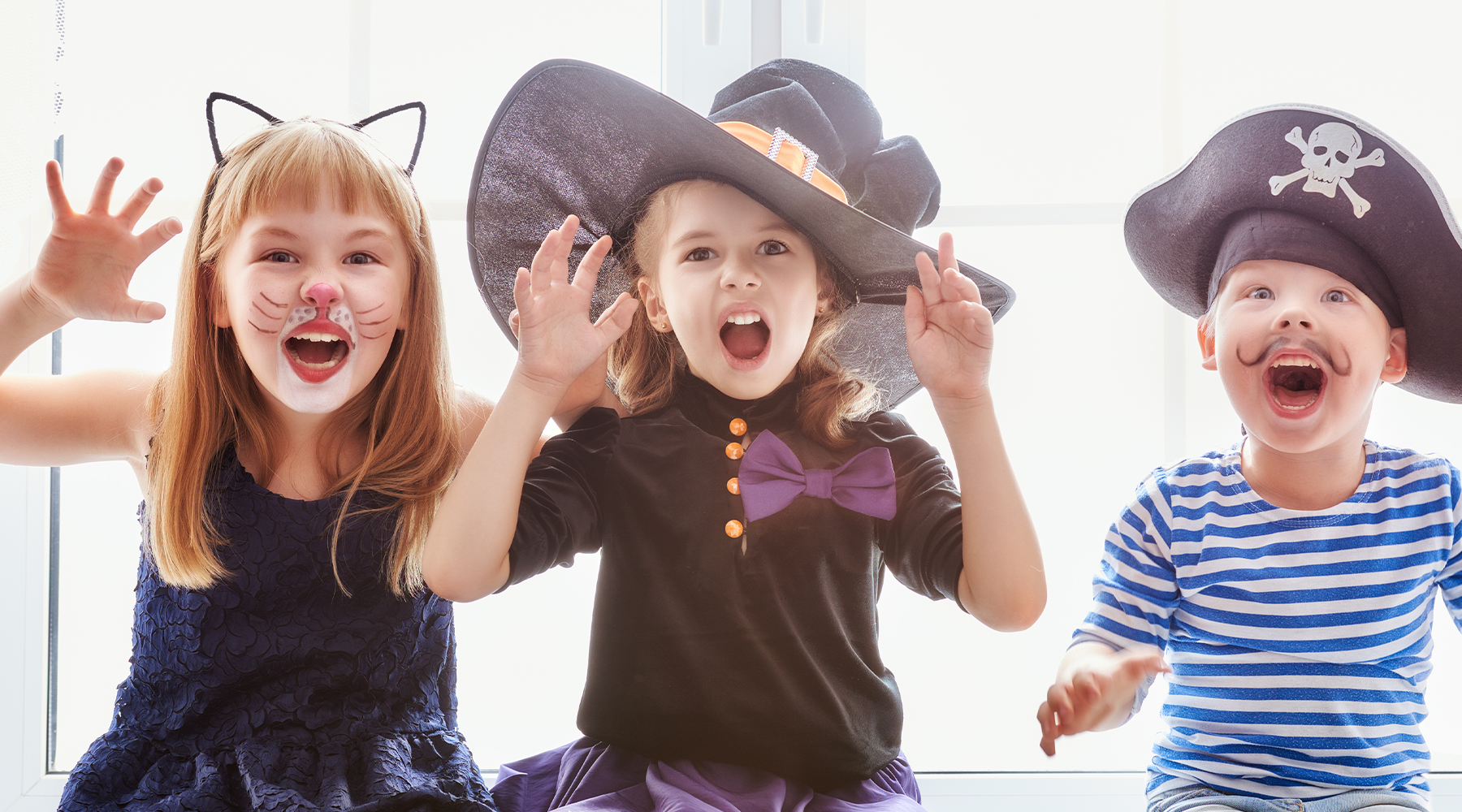 There are several ways to make a tail. You can find an old pantyhose and cut off one leg. Fill it with paper, excessive fabric, or the like, and attach it to a belt your child can wear around the waist.
Don't forget about the snout and whiskers! You can easily paint this with eyeliner.
Mask Template for a Panda Costume
The panda is the cutest bear we know and a favorite among the kids. To many parents' and children's excitement, the panda can also be a costume that is easy to make at home.
A panda is characterized by the big, dark circles around its eyes. If you don't like the idea of using makeup as face paint, we have a better option for you. Click here to download and print our adorable panda mask for your child, all for free.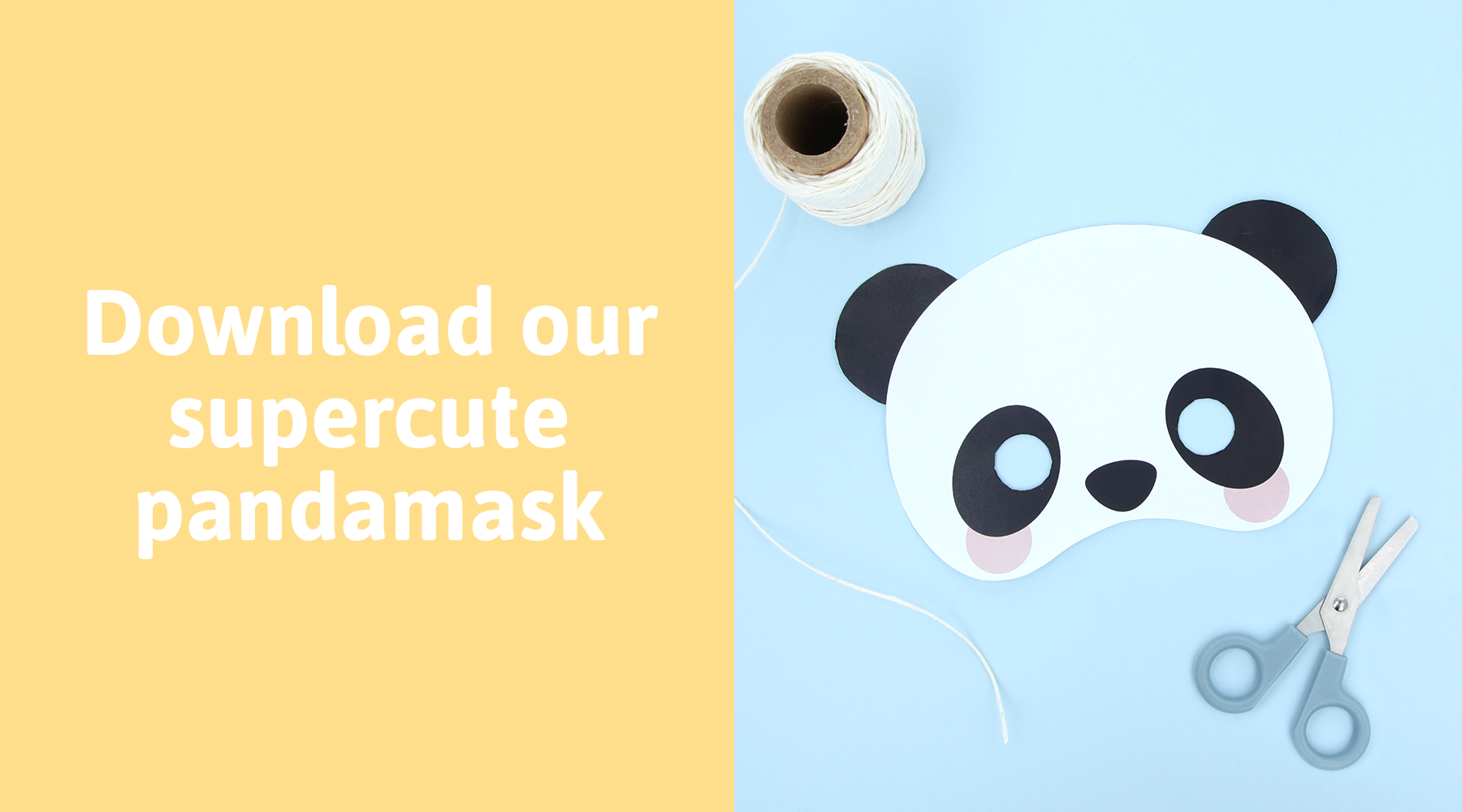 You can make the costume itself using black leggings or pantyhose, a black and tight-fitting long-sleeve, and a white t-shirt. Wear the white shirt over the long sleeve and roll up the sleeves so that it resembles the panda's white tummy. If you feel like being a little more creative, you can cut out a white, round belly from an old shirt and glue it to the black long-sleeve.
 Costumes for Spooky Occasions
Kids love extra spooky costumes on the occasion of Halloween or themed parties. One of the easiest costumes to make yourself is a skeleton costume. As with the panda costume, the base of the skeleton costume is a black long-sleeve and black leggings or pantyhose.
You can make the actual skeleton from white, thick tape. Just cut out pieces of tape in fitting sizes and attach them to the black garments to resemble a skeleton.
Mummy is also an easy costume to make. All you need is a white sheet, a white shirt, and white leggings or pantyhose. Cut the sheet into strips and glue or sew them to the white garments in a crossing pattern.
Paint the face all white and make black circles around the eyes to create an extra spooky mummy. You can also wrap some strips around the head, but just make sure to do it in a safe manner so that it's not too tight.
 Costumes of Sheets and Old Fabrics
Old, white sheets are also perfect for making ghost costumes, and all you have to do is cut out holes for the eyes and mouth. How about letting your child dress up as a Greek god and use a sheet to create your own toga costume?
The cape is a central piece in many costumes, as it is used by princesses, superheroes, knights, and witches. It is very easy to make a homemade cape. We recommend making the cape in a neutral color to fit different occasions. If you don't have old fabrics to spare, you can visit a textile store and purchase velour fabric that doesn't fray.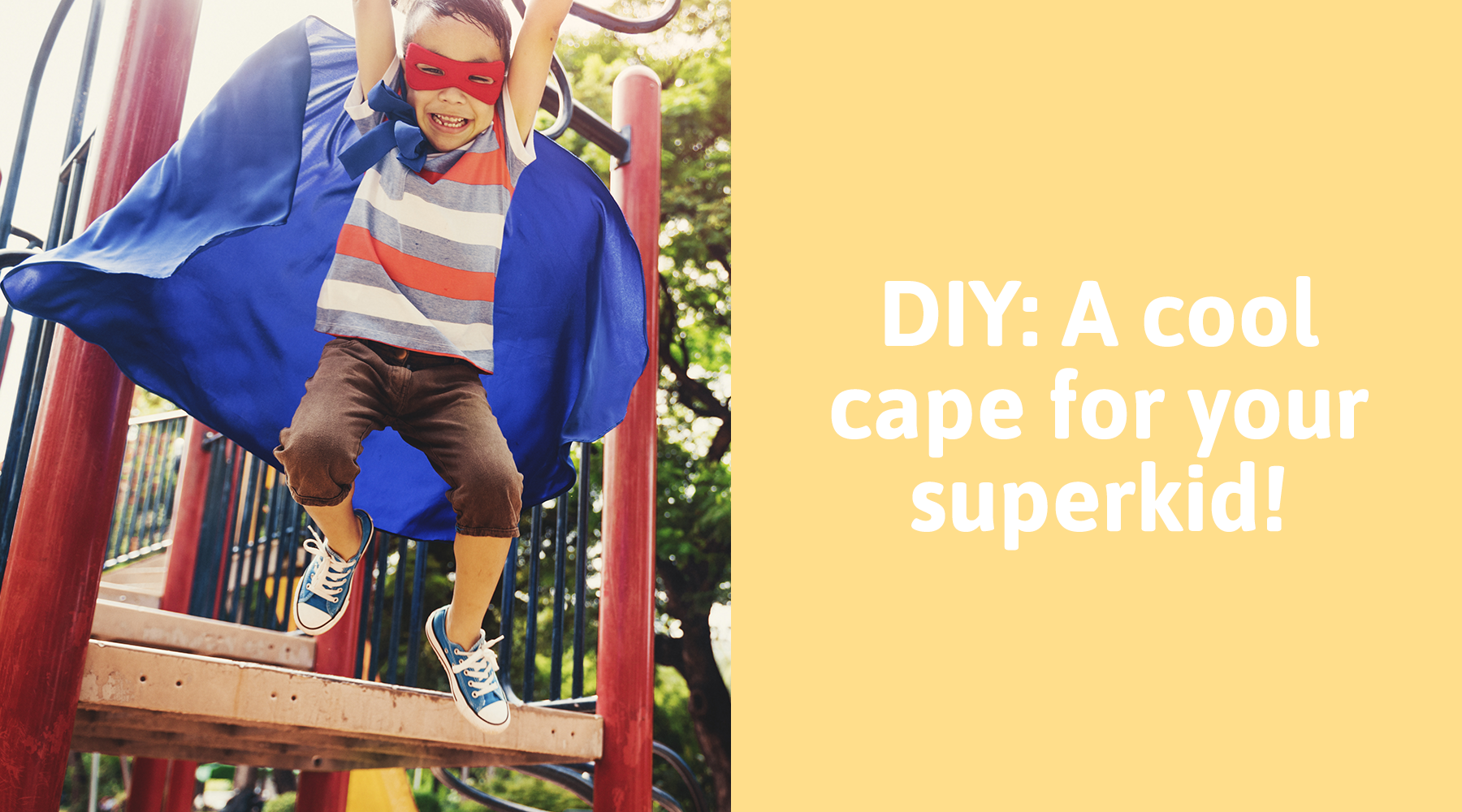 Cut the fabric to the right length and sew a folded edge on top where you thread a string or ribbon through, so that the cape can be tied over your child's shoulders. A safer alternative is to use Velcro which will loosen in case someone messes with the cape.
 Other Affordable and Easy Costumes for Children
Clark Kent: A good tip is to reuse old store-bought costumes, but with a twist. If you have purchased a Superman costume or a shirt with the famous "S" back in time, your child can dress up as Clark Tent, Superman's alias. Find a white dress shirt, black suit pants, and preferably black shades. Unbutton the shirt just enough to show the Superman suit underneath and voila, you have a Clark Kent costume!
Bank Robber or the Beagle Boys: What does a bank robber look like? You can let your imagination run wild and be creative, however, children usually associate robbers with black masks and striped shirts. The beagle boys, the slightly clumsy robbers in Duckburg, wear red shirts with a white prison number on their chests. Luckily for young beagle boys and girls is this an easy costume to make at home.
Prince, Princess, and Unicorn Costumes: Most children have their wardrobes full of fancy clothes they barely get to wear in a time of rapid growth. Colorful and shiny garments are perfect for princes, princesses, and unicorns. The icing on the cake is of course a majestic crown or a unicorn horn that you can make out of cardboard. Use an elastic or a headband to fit it on the head. Also, keep in mind that princes often wear capes and nice medals on their chests.
Robot Costume: To make this costume, you need a large cardboard box that can cover the child's upper body. Cut a large hole in one short side of the box. The hole has to be large enough for your child's head to fit through it. The other short side can be left open. Then, cut one hole in each of the other sides for the arms.
Paint the box grey or use duct tape to create a metallic-like appearance. On the front side (where your child's torso is) you can glue on "buttons" in different colors, for instance using soda caps.
Make Your Own Dress-Up Box
A lot of people associate costumes with theme parties and occasions like Halloween or a carnival. However, dressing up can be a year-round activity. Research shows that roleplay is important for children's development, especially when it comes to language and empathy. By allowing your child to dress up in costumes you stimulate this type of play.
One tip is to put different costumes into a basket or chest. This doesn't need to be a pricey affair. Maybe you keep some clothes in your closet that don't really fit? Children love to pretend they're mom and dad.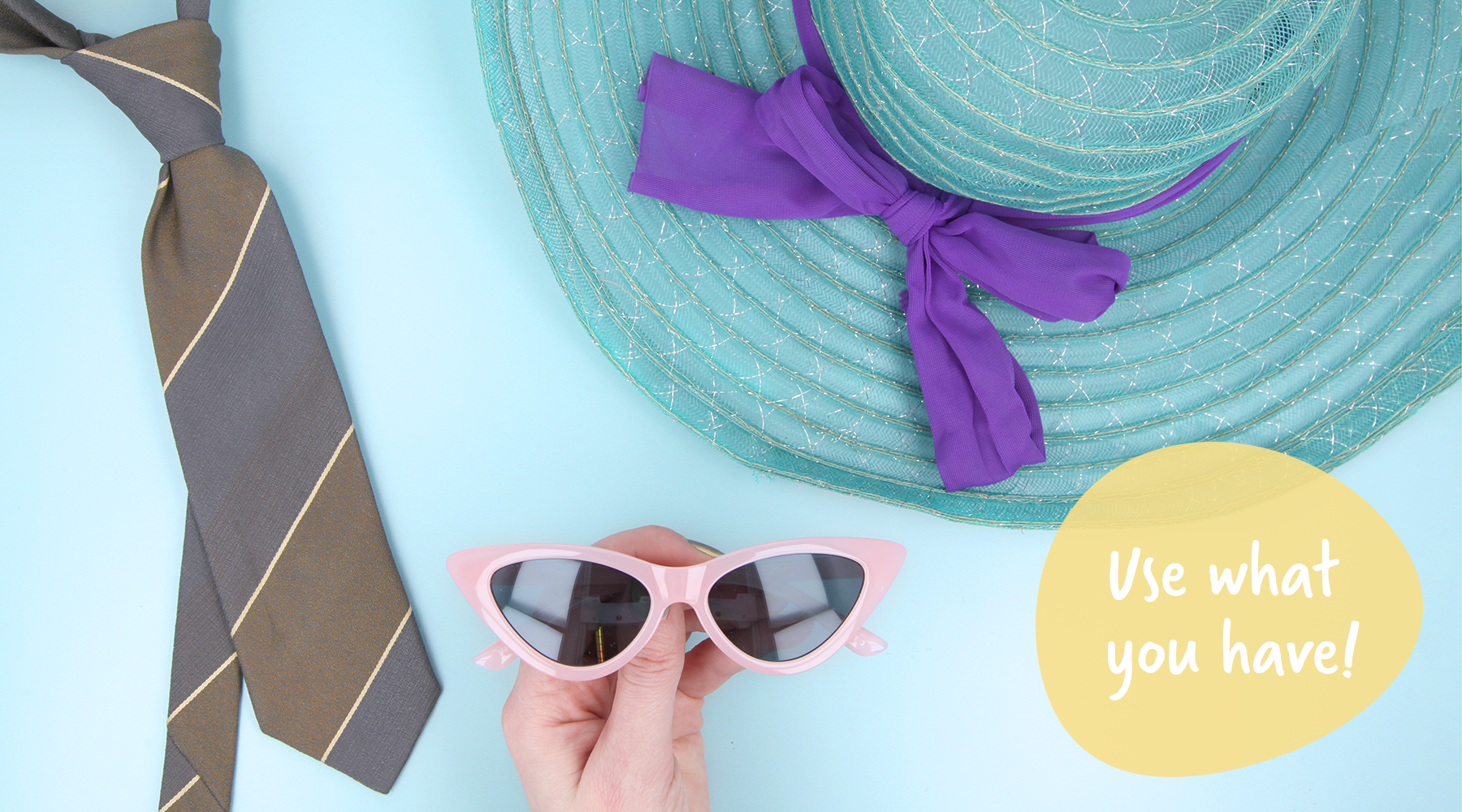 Shirts, vests, dresses, scarves, belts, old glasses, and shoes are perfect to put in the dress-up box. Ask friends and family if they have anything to spare. What's more fun to add to the collection than grandpa's old hat and grandma's vintage purse?
Second-hand stores are treasure troves for costumes. It often appears that the most affordable garments, which are clothes that the store struggles to sell, are the best and most fun for dressing up.